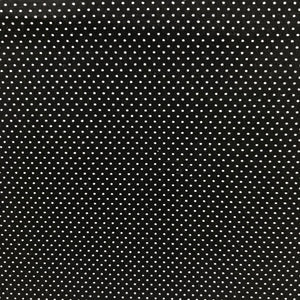 Pin Dots - Black & White
A wonderful binding or lining fabric! 
Can be used with patterns like the Kiss & Make-Up Bag, Screen It Up or What a Hoot! to accentuate the main fabric.  
Or with patterns such as Why Knot and the Monogram Kitchen Quilt to bind your project!
$6 per yard.  Sold by yard only.