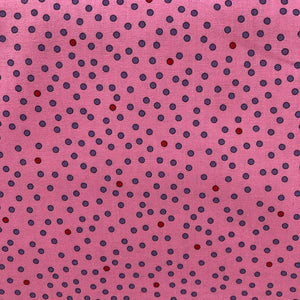 Quilting Treasure - Polka Paisley
Simply adorable fabric!  Pair with a coordinating fabric to make a cute tote bag or notebook cover.
Simple design makes for a wonderful secondary fabric.  Use for lining or to offset main fabric.
Perfect for patterns like The Double Duty Screen Tote or Always a Lady Notebook Cover!
$6 per yard.  Sold by yard only.